Regular price
$114.99 USD
Regular price
Sale price
$114.99 USD
Unit price
per
Sale
Sold out
OG Door Handles

Check out PapaBills Powersports Plus install video below!
 Cool weather is coming, and you just installed upper doors on your Polaris General. Everything is adjusted properly, fitment is looking good, and you can't wait to hit the trails. Sliding into the driver seat all geared up & ready to roll, you reach out to close the door like you have a thousand times…. Then it sinks in, drivers door, upper doors and NO door handle! What were they thinking!! Doesn't matter because the team at OnlyGenerals, was. We got a grip on this handleless door situation and came up with an amazing new item you must have. 
The OG RDPS (recessed door pull system) is an amazing new product that combines ingenuity, an inner door handle and a recessed storage cubby into one factory looking solution to a real problem. Engineered for an unoccupied space on the driver & passenger doors, the handle is placed in the perfect position that feels natural to reach out and take hold of. This is like nothing that has been offered for the Polaris General and the OG team is beyond excited to offer it to everyone. 
What is it? 
Made in the USA from high quality thermoplastic, the OG recessed door pull system is a driver & passenger handle set that is durable, resistant to UV rays, and won't fade or become brittle over time. This ultra unique item boasts an OEM look & feel that matches your existing interior while providing the perfect cubby space for keys, cell phones, wallets, and any other small items you need a space for. We have designed these door pulls to perfectly mate with the Polaris lower door to provide a strong braced location to pull the door closed. The added utility of the cubby space on both doors will keep you wondering how you made it this far without a set of OnlyGenerals Recessed Door Pulls! 
Features: 
Driver & passenger recessed door pulls with OG logos 

Convenient bottom drain holes 

Perfectly sized marking template gauge 

Black coated stainless steel T20 torx screws 

USA HSS quality drill bit 

Door pulls made in the USA of high quality thermoplastic 

Resistant to UV rays & summer heat 

Added utility via cubby space 

Ergonomically placed for a natural grab position 

OEM style & appearance for the best look 

Full color step by step installation instructions 

Peel & stick OG vinyl decal with UV coating 

Top level customer service with OG Team

Free shipping in the USA
PDF Instructions Download
Why do I need this? 
This is a question we ask ourselves anytime a new product comes out that has piqued our interest. While there are other handle options available such as fabric loops with bulky rubber grips that screw into the door, they are extremely unappealing and dangle loose just asking to get something caught up in them. 
The OG recessed door pulls are like nothing you have seen before and they are beautiful. Sitting just proud of the existing arm rest surface, these handles provide an elegant response and finished appeal to the Polaris General doors. With this unique approach and engineered functional design, we can take advantage of a virtually unknown space while keeping a comfortable place to rest your arm. Adding to the OEM look comes an ergonomic position that is right in line with where you reach to pull the door closed. Aside from being a fantastic door handle, we have built in pure utility with the addition of a deep cubby space born to safely hold your phone, wallet, keys or other items that would typically jam up you & your passengers pockets. 
The team at OnlyGenerals is beyond proud to offer this new item to the Polaris General crowd. During testing we have been head over heels for how simple & effective the product is and how they have become a true necessity when we ride. Once you have these installed you'll quickly realize exactly how we feel and can't imagine going back to a time before they were brought to life. 
The OG Guarantee: 
We offer a 1 year warranty against manufacturer defects on these recessed door pulls. This warranty does not cover normal wear & tear, damage during use, handles involved in accidents, improper installation, unapproved customer modifications, and claims outside of the 365 day period. 
The bottom line is we stand behind our products and our customers. We will always do whatever we can to help with any issues you may have or any questions & concerns
Share
View full details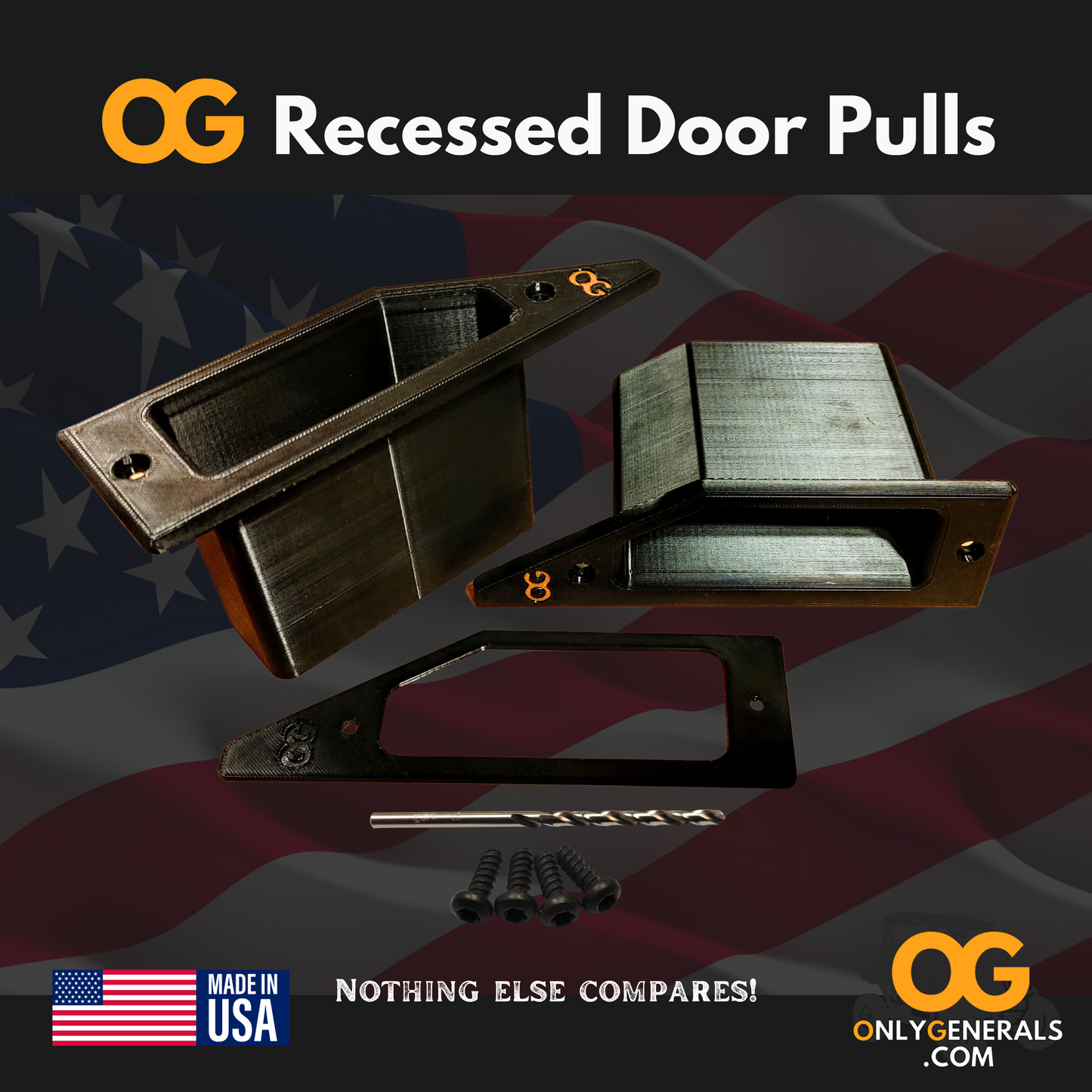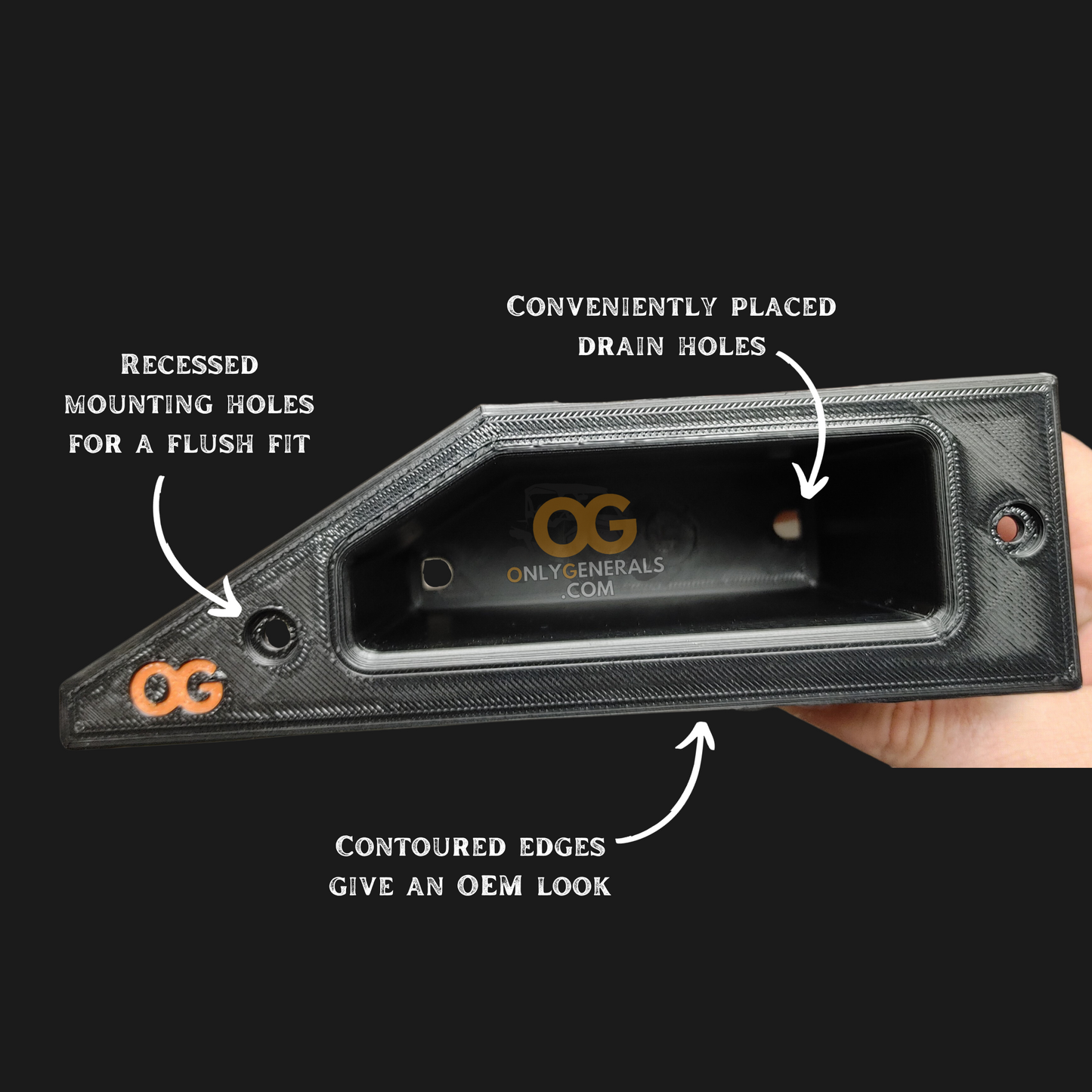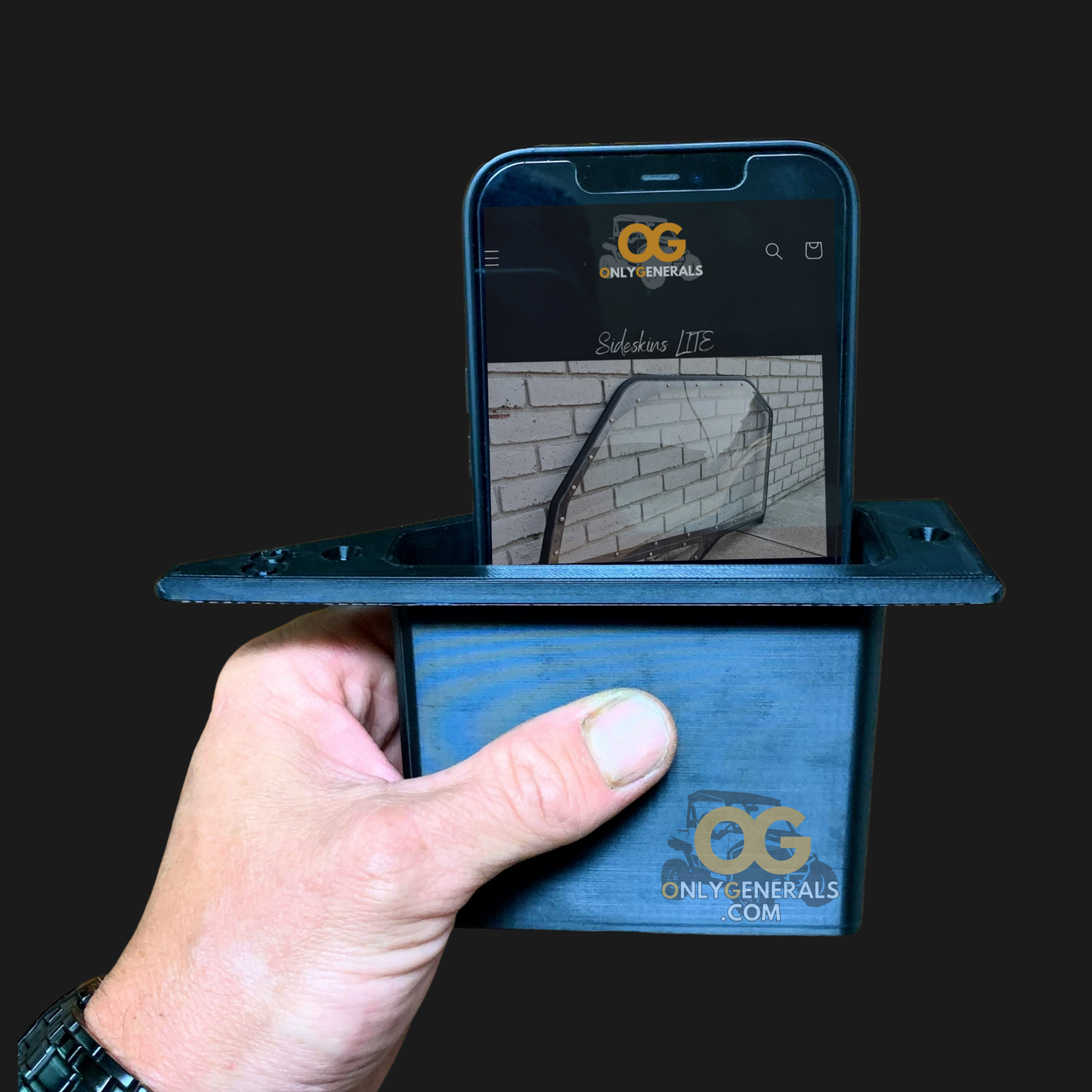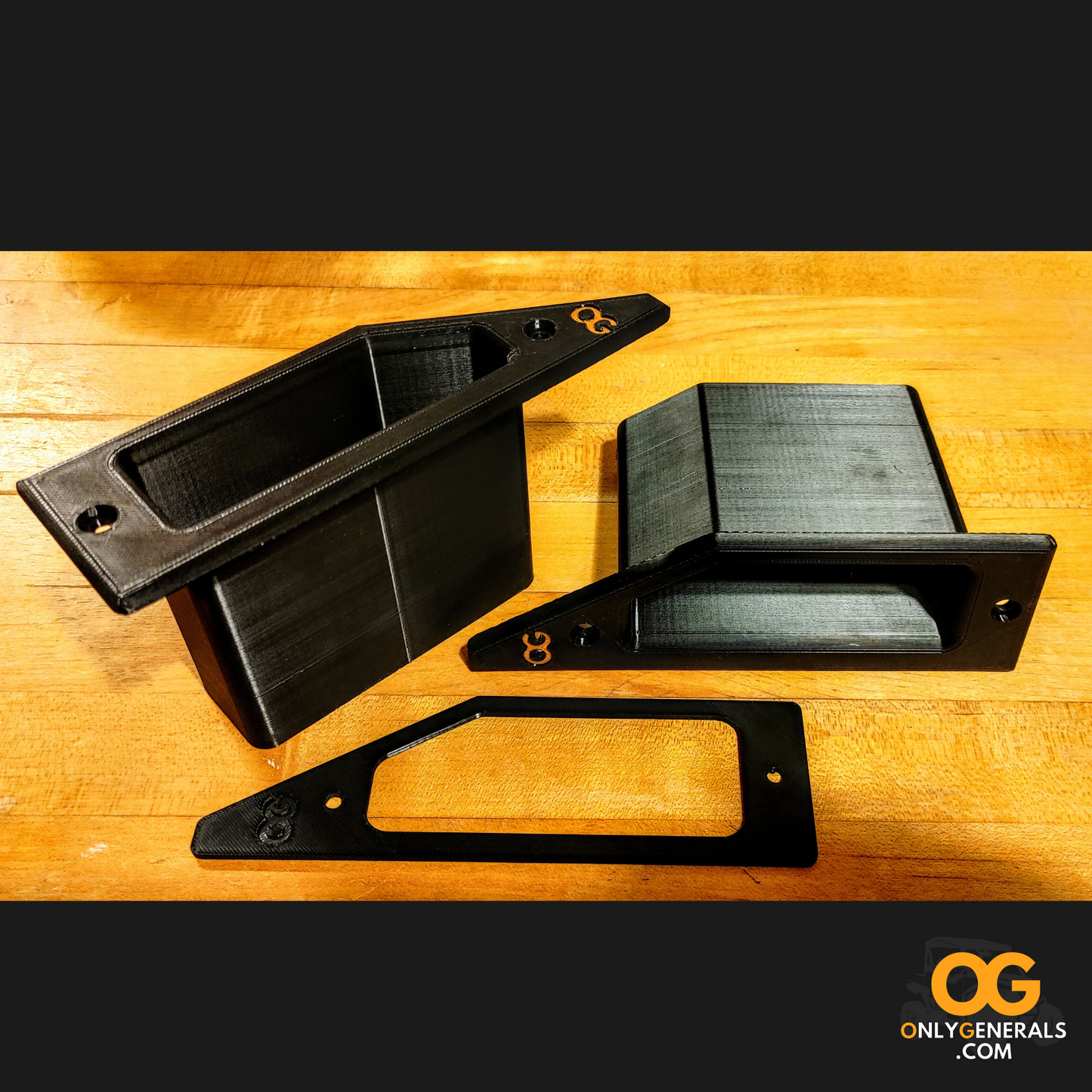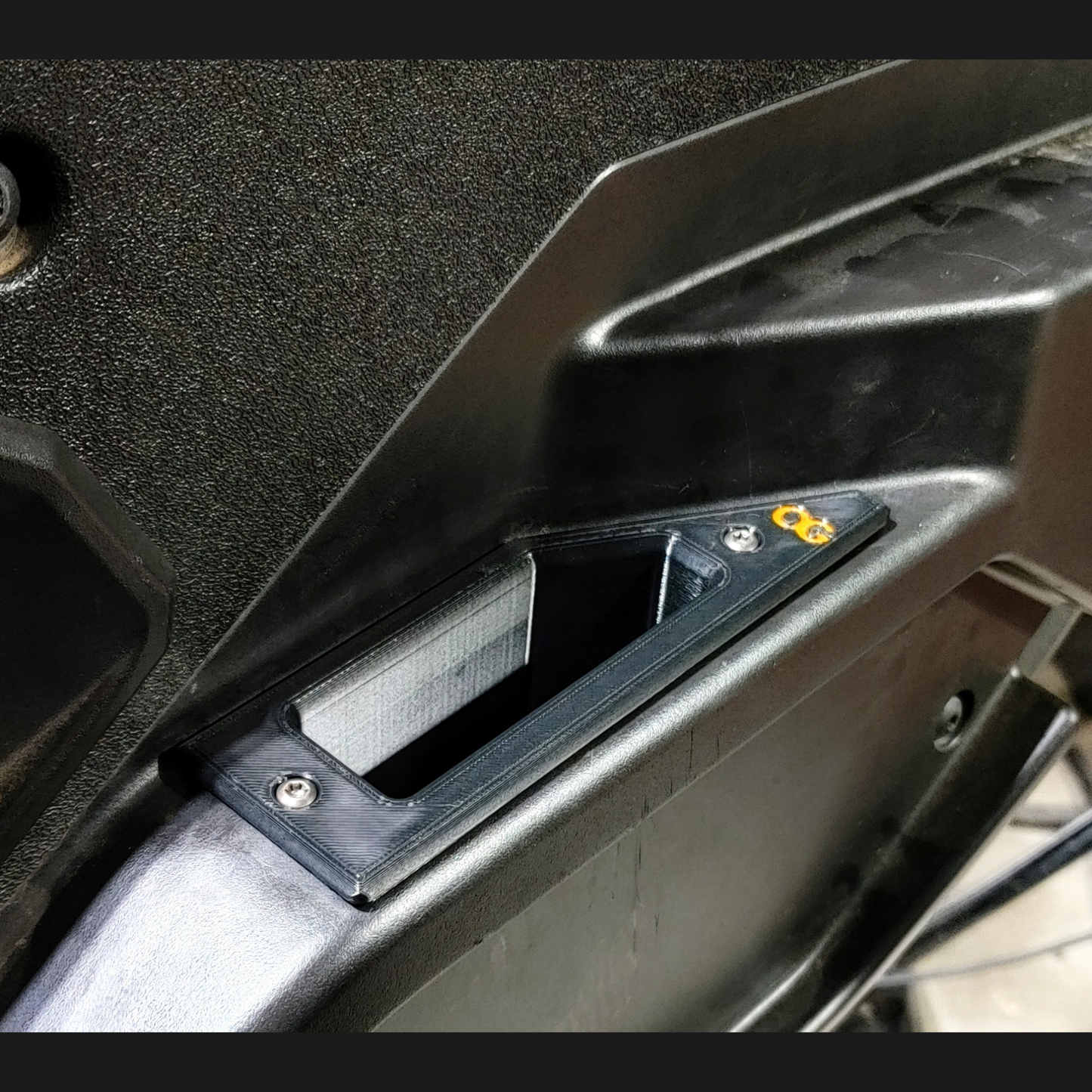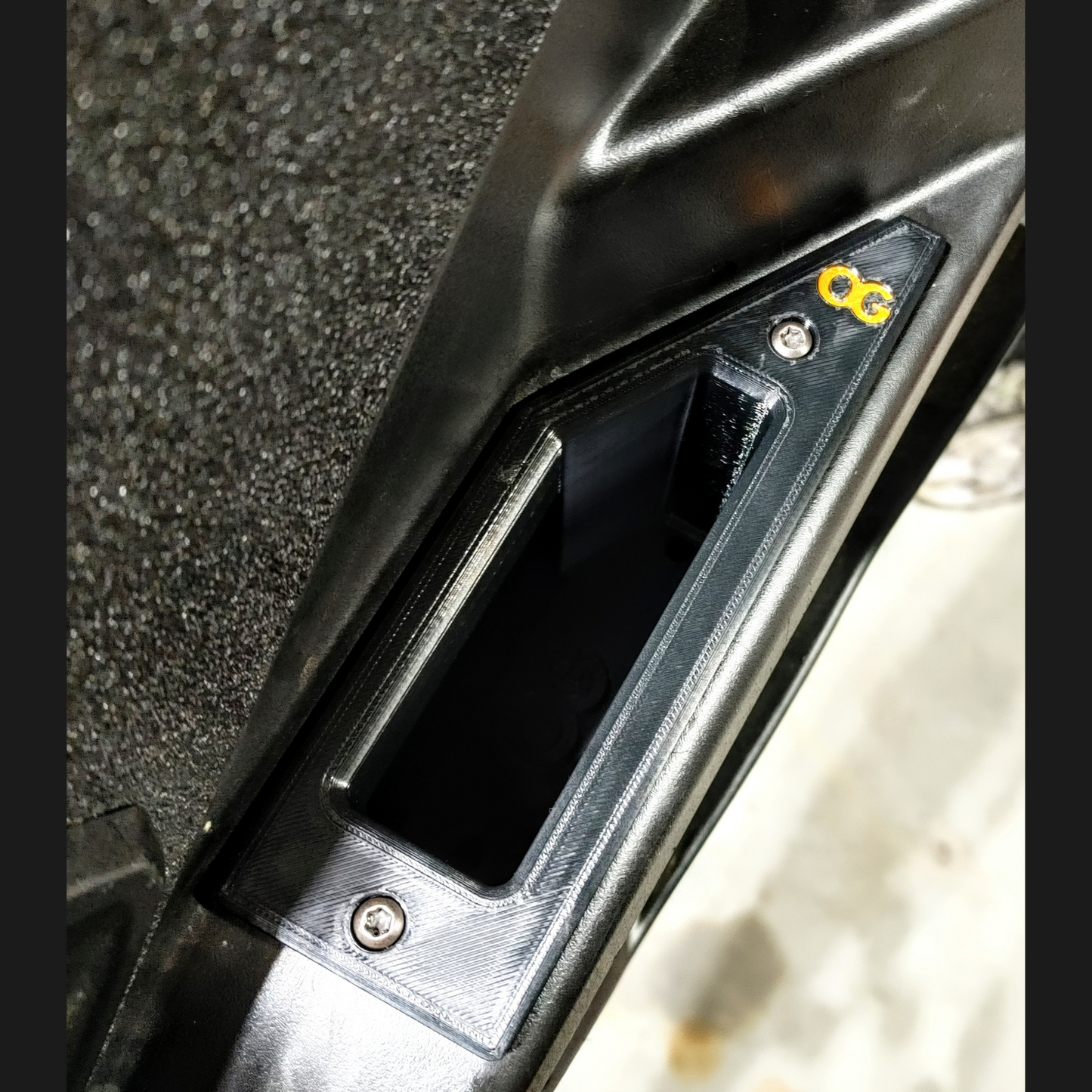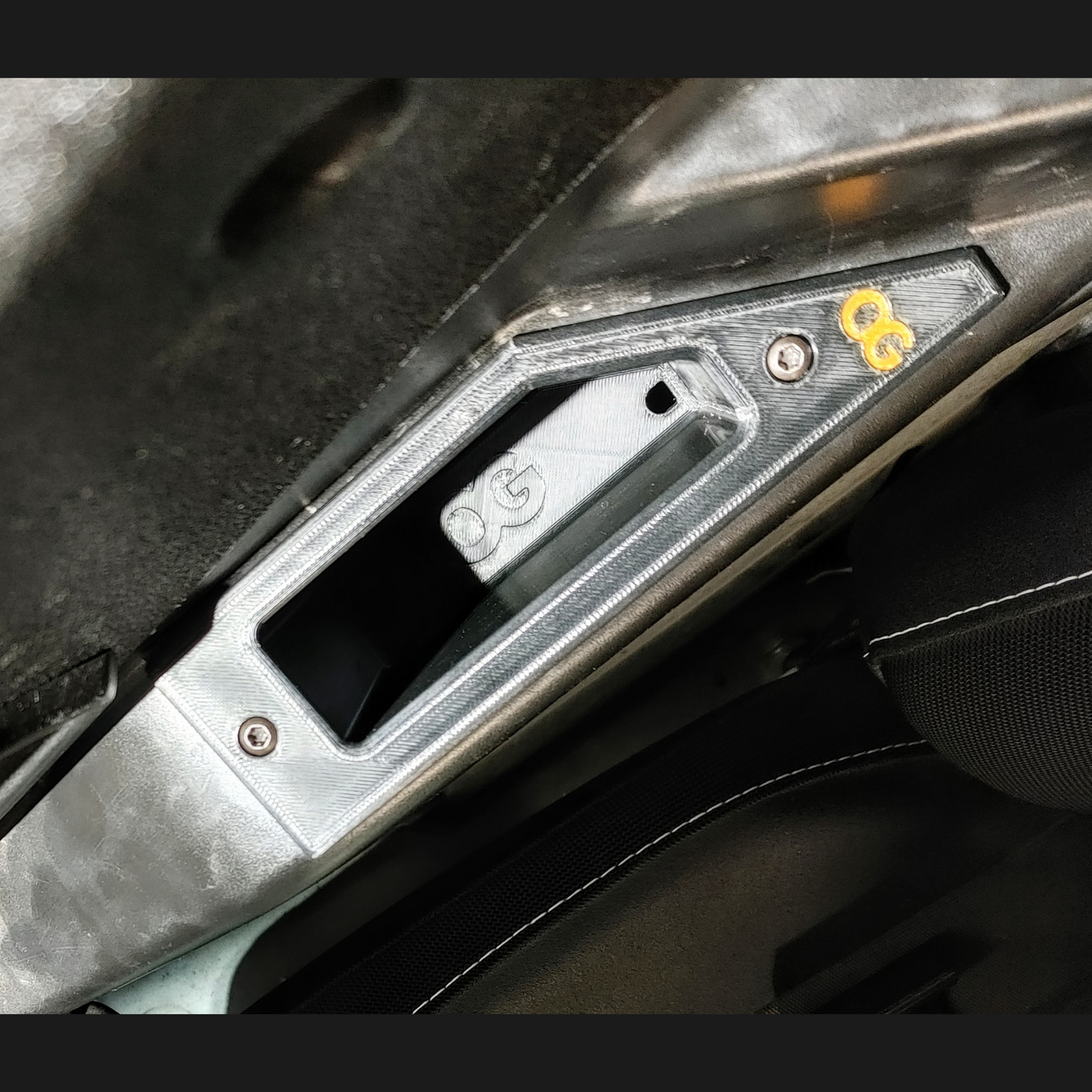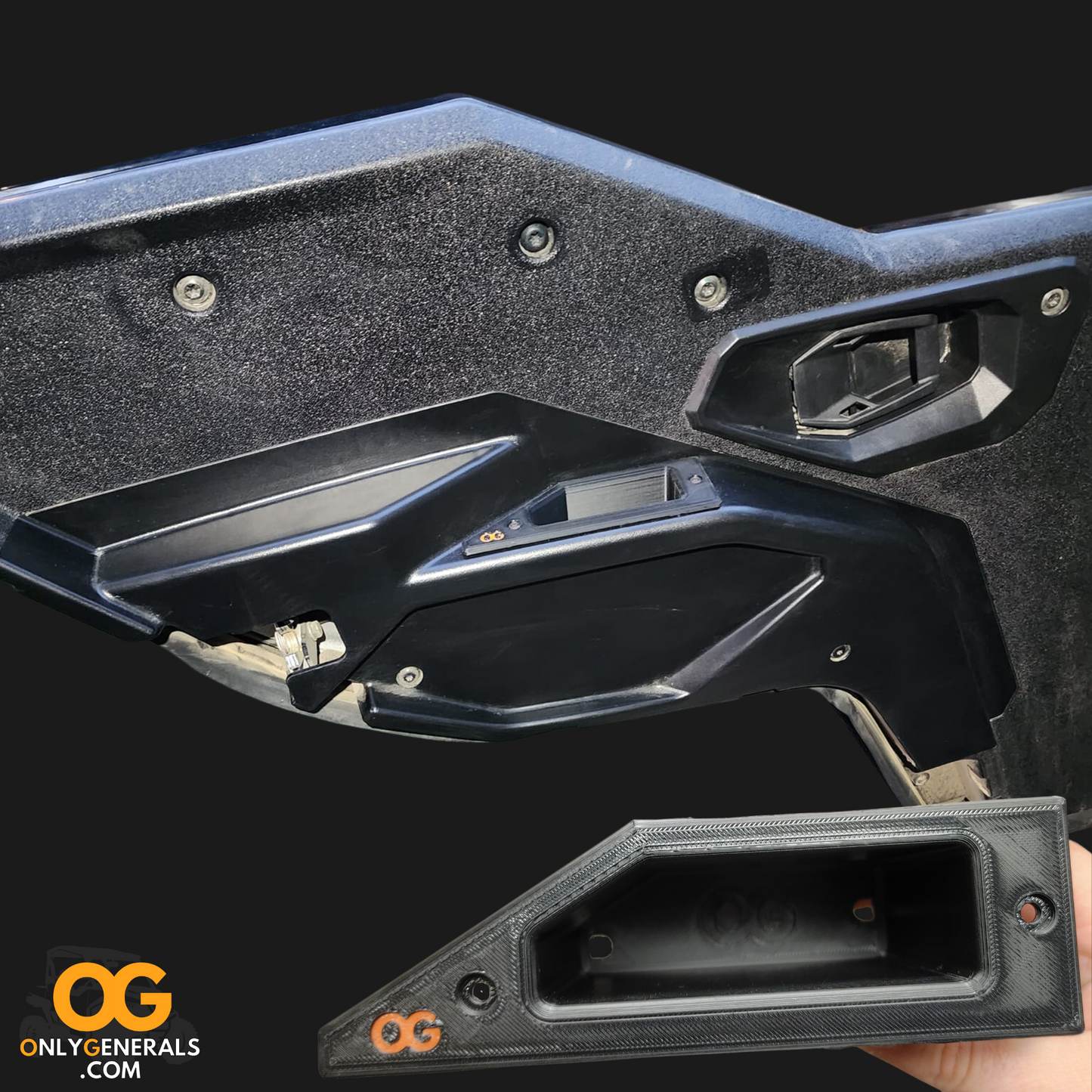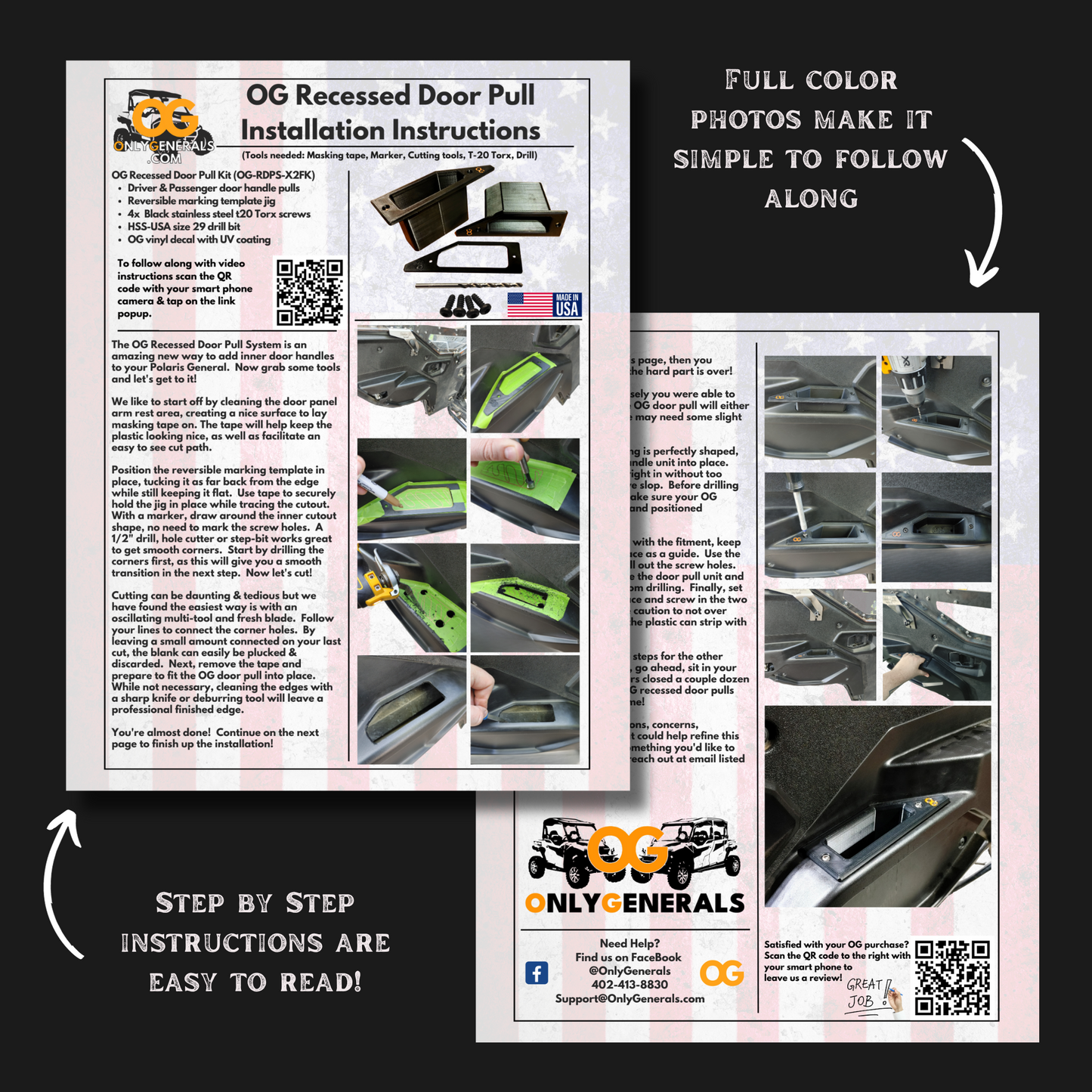 Interior Door Handles are a Must!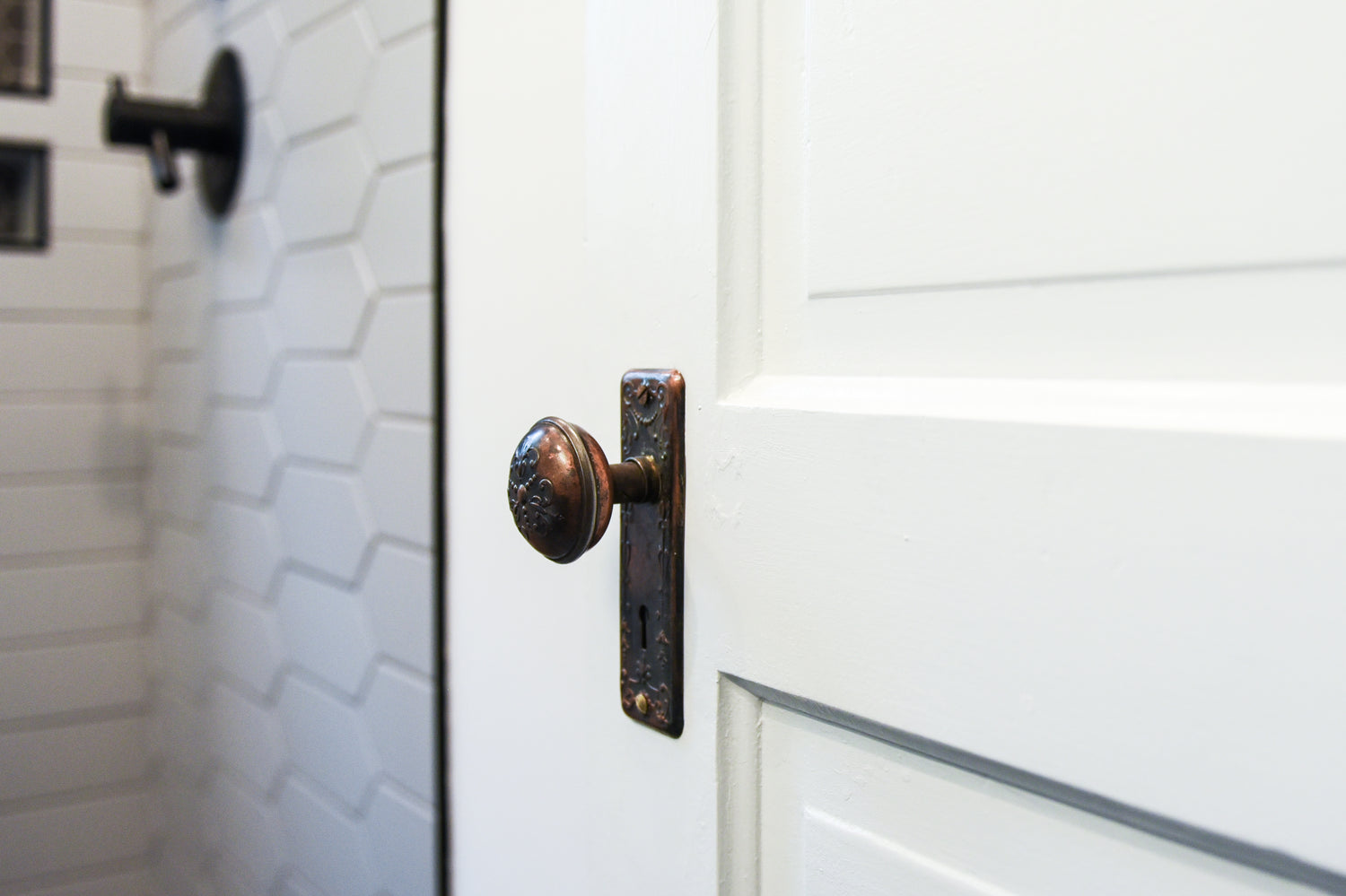 ERGONOMIC POSITION

Not just a fancy word these days but rather a standard of efficiency in the workplace or in this case, your General. Perfectly placed for a natural hand position when reaching out to pull the door closed.
UTILITY ADDED

The Polaris General is not known for massive amounts of interior storage, which is why any chance to add more is a huge benefit.
PETG THERMOPLASTIC

PETG has great resistance to UV rays and weathering as well as being extremely rigid and up to the task in our offroad vehicles.
CONVENIENCE FACTOR

Having these recessed door handles in a familiar location means ultimate convenience when needing to reach out and close the door. No more grasping the doors top edge, a fabric loop, or other archaic means to pull your doors closed. PLUS adding additional storage is huge as these will hold a full sized cell phone with ease!